WHY USE CPM NETWORK?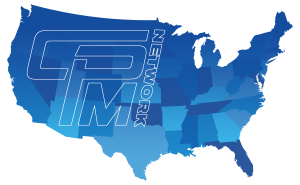 CPM Network offers a proprietary unwired cable advertising network that aggregates TV media to creating a custom, national or regional footprint for a low price and on a scale never before available. CPM Network provides advertisers the ability to specifically target your audience. CPM Network can enhance any TV schedule; from Direct Response to Branded Cash buys. You will reach your goals in a more cost effective way with industry standard post-buy methodology and analysis.
BE IN CONTROL WITH CPM NETWORK
CPM Network assembles a unique combination of television media to create your customized footprint with full optimization. With CPM Network, your custom buys will be tailored to meet your specific goals via price, exposure, or specified units. This has never before been available. CPM Network delivers your message via our proprietary 'unwired' network. Our customized media options, providing wide variety of options to meet your media goals.
CUSTOMIZE BY: DEPART, FLIGHT DATE, MARKET, OR NETWORK
With CPM Network, your television buys will be more efficient with lower CPMs and targeted delivery.
We offer simplicity—one commercial and one invoice.
---
• Deliver a single message via our proprietary "unwired" network
• Customize creative messaging on a local and/or regional basis
• Target by demographic and DMA
Enhance customization by:
→ Specific daypart
→ Custom market footprint
→ Flight dates
→ Network
---
DO NOT SETTLE FOR RESIDUAL ROS
CPM Network stands alone or enhances your national TV and cable buys. We provide flexibility to build a custom footprint to match your goals and campaign requirements. We do not simply sell ROS at a cut rate price.
Your buys will reflect your set campaign goals including; reach, demographics, specific daypart or demographic. Buys are not simple cut-rate ROS residule inventory. You will not be locked into clusters requiring you to buy networks you do not need or want. Our network includes 75 of the most watched and effective cable networks. We can customize buys by market, network and dayparts and weekly weighted levels. CPM Network can stand alone or enhance your national TV and cable buys increasing the frequency of your existing creative. This will increase your leads and sales and yield a better ROI. CPM Network will assist in meeting your objectives and deliver better results to your TV campaigns.